Ligue 1
Football News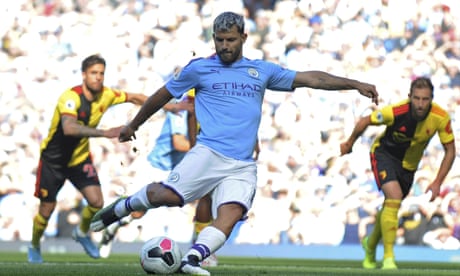 Football
Sep 22, 2019
Premier League, La Liga, Bundesliga, Serie A and Ligue 1 top scorers 2019-20
Keep up with the top scorers in European football's leading five...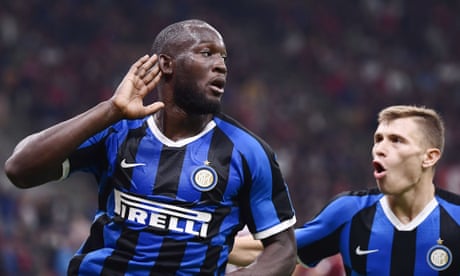 Football
Sep 22, 2019
European roundup: Lukaku seals Milan derby win as Ramsey scores for Juve
Former Manchester United striker scores in convincing 2-0 winPhilippe...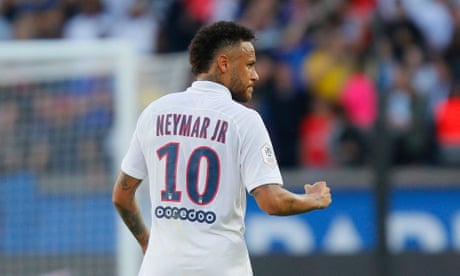 Neymar
Sep 16, 2019
PSG fans don't want to hear it, but Neymar is their best route to success
PSG ultras are unwilling to forgive Neymar, but he remains the team's...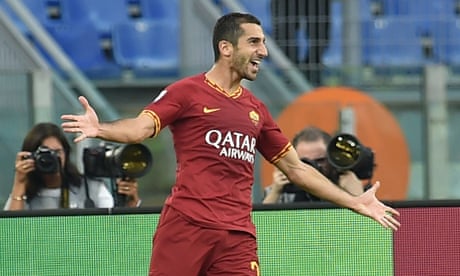 Football
Sep 16, 2019
Henrikh Mkhitaryan on target for Roma as Sevilla go top in La Liga
Arsenal loanee scored in 4-2 win against SassuoloSevilla still unbeaten...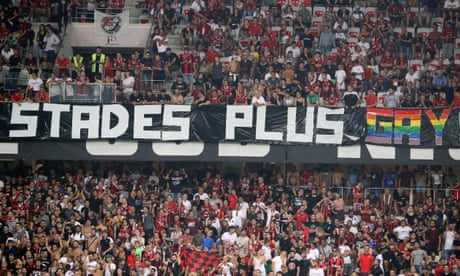 Ligue 1
Sep 11, 2019
French games should not be stopped for homophobia, says FFF president
Noël Le Graët 'not interested' in homophobic...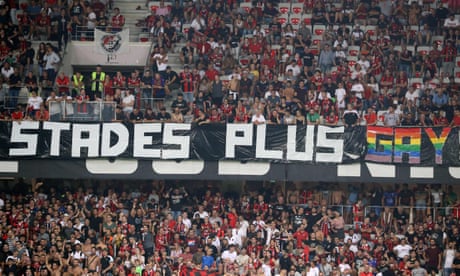 Ligue 1
Sep 04, 2019
Why homophobic incidents are scarring French football
A standoff between ultras and authorities forms the backdrop to banners...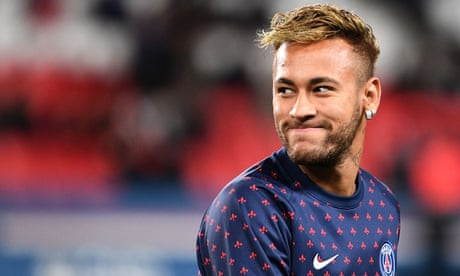 Neymar
Sep 03, 2019
What next for Neymar and PSG?
Having spent €200m on Griezmann and De Jong this summer, Barcelona could...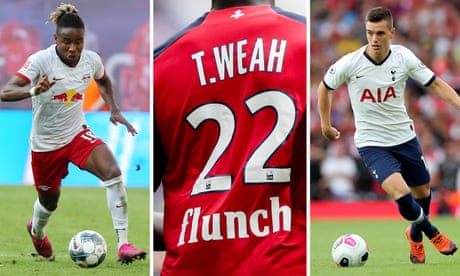 Paris Saint-Germain
Sep 02, 2019
PSG's transfer strategy is bad news for their academy graduates
PSG should be developing the future greats of French football. Instead...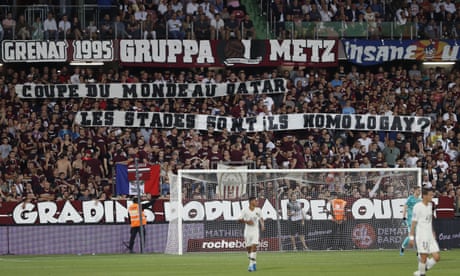 Paris Saint-Germain
Aug 31, 2019
PSG match at Metz temporarily halted after fans hold up homophobic banners
Incident comes after suspension of Nice-Marseille gameFrench league...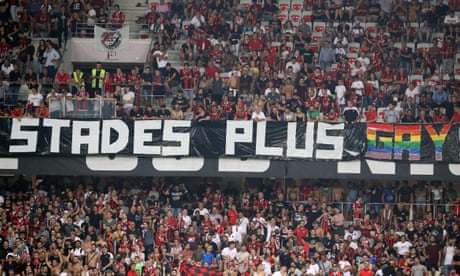 Ligue 1
Aug 29, 2019
Vieira and Villas-Boas on homophobic banners at Nice v Marseille – video
Patrick Vieira and spoke after the game between Nice...